Created For Your Community
NFlyte is a mobile app and web-based portal designed to support adults with autism and/or other developmental disabilities transition to an independent living.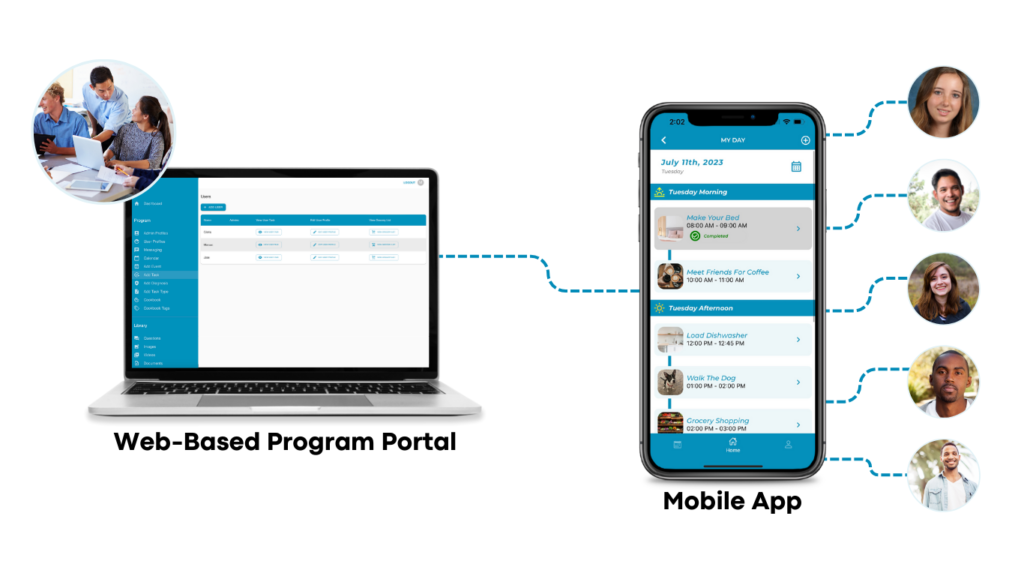 *The web-based portal is compatible with Safari, Google Chrome, Microsoft Edge, Mozilla FireFox
With NFlyte, the program manager and support staff has complete visibility into the progress of each adult in their community and can assign tasks to several users at one time or create a task for a specific individual.
Save time and increase efficiency for your support staff!
Inclusive post-secondary programs
Residential programs for neurodiverse adults
Therapists coaching autistic adults with independent living skills
Program managers can use NFlyte to stay connected to many individuals at once, manage their schedules, receive real-time feedback and compare success over periods of time.
Manage schedule - Customize tasks - Share documents
Add recipes - Track mood & more
Are cooking skills part of your program?  Add sensory-friendly recipes and get feedback on how they liked the meal. 
The ability to remotely view which tasks have been completed will give the adult more freedom while also feeling supported.They can even upload a photo of the completed task to share their success.

Support Roles

Assign as many support admins as you need to an adult user to customize support

Visual schedule

Set tasks to be added to their daily planner

Check Progress

Review completed tasks and watch how they have improved over time

Set Notifications

Send notifications for group activities, individual of encouragement and more

Success Scorecard

Track how individuals are doing by day, week or month and identify areas of success and opportunities for coaching
The Journey To Supported Independence