Help your Adult Child Launch and Thrive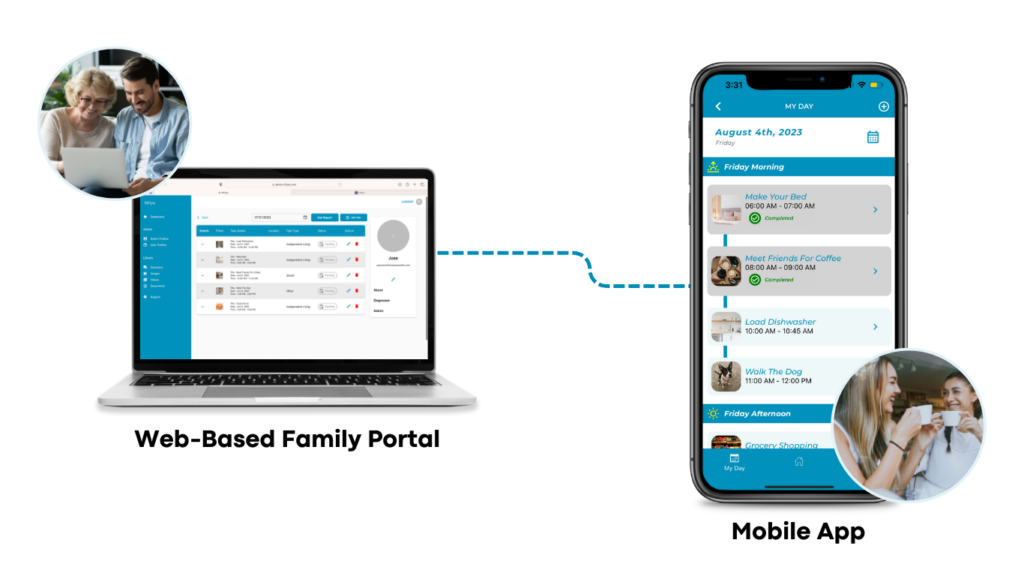 *The web-based portal is compatible with Safari, Google Chrome, Microsoft Edge, Mozilla FireFox
Autistic Adults Deserve The Dignity Of Independence With The Security Of Support!
Manage Schedule - Customize Tasks - Share Documents
Add Recipes - & More
NFlyte simplifies and streamlines your autistic adult child's daily routines, so you can have peace of mind.

Our all-in-one life skills mobile app and web-based platform is designed to support your autistic adult achieve their independent living goals while keeping you connected every step of the way.
What you can do with NFlyte:
Create a visual schedule

Plan your autistic adult's daily routine with our easy-to-use visual schedule and let them explore independence.

Add users and get connected

You can have up to 3 additional users which may include autistic adults, family members, caregivers and/or therapists.

Make edits remotely

Families can make edits while on the go and have those updates immediately appear on the user's mobile app. Start adding responsibilities to your adult child to build independent living skills.

Add recipes

Add their favorite recipe to the community cookbook, help with meal planning and let them explore the art of cooking.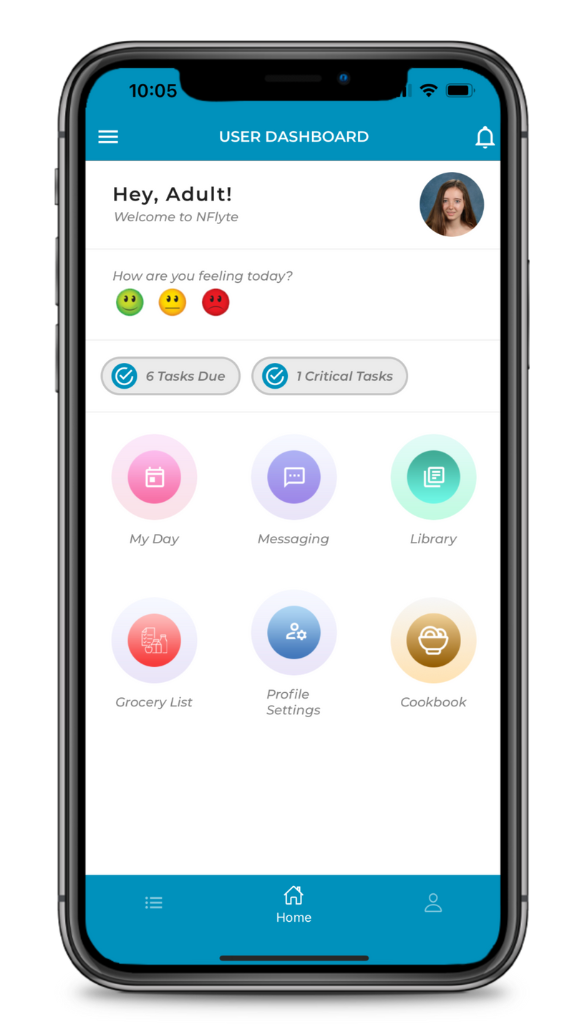 Modern Daily Living Skills Tools for the Whole Family
Now that your autistic child is an adult, you want to help them be independent but understand they will need support along the way.
NFlyte is an all-in-one life skills app for autistic adults to live more independently
Built with multi-feature modules customizable by you 
The security of full visibility into how your adult child is progressing through

their day 
Families stay connected and have confidence that independence is possible
A Multi-Feature Mobile App for Autistic Adults & Web-Based Family Portal
Watch NFlyte in Action
Caregivers can view the user's schedule, completed daily living activities, and uploaded photos of completed tasks.
All from home or on the go!