If you're wondering, "can autistic adults live independently," you're in the right place. In this article, we'll answer that question and share helpful resources to help you navigate independent living for your autistic adult child. From important living skills and what kind of housing options there are to choosing the best one and helpful technology that fosters independent living, we hope this information will be valuable for you.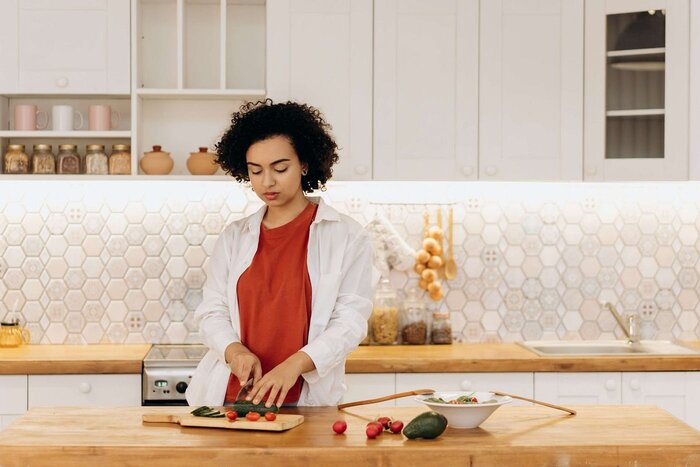 Photo by Mikhail Nilov via Pexels
You might also be interested in reading: Power of Attorney vs Guardianship vs Conservatorship for Your Adult Child
Can Autistic Adults Live Independently?
Yes, autistic adults can live independently, but this varies based on an individual's strengths and weaknesses. Some autistic adults have the skills needed to live successfully on their own, while others don't or need some level of support.
As a mother of a teenager with autism, I believe that all people with autism struggle to some degree to find new routines and supports that help them make that transition. The statistic is that 87% of all people with autism continue to live with family after high school, and most don't want to.
Different housing options and technology that help bridge the gap make independent living possible.
Important Skills for Independent Living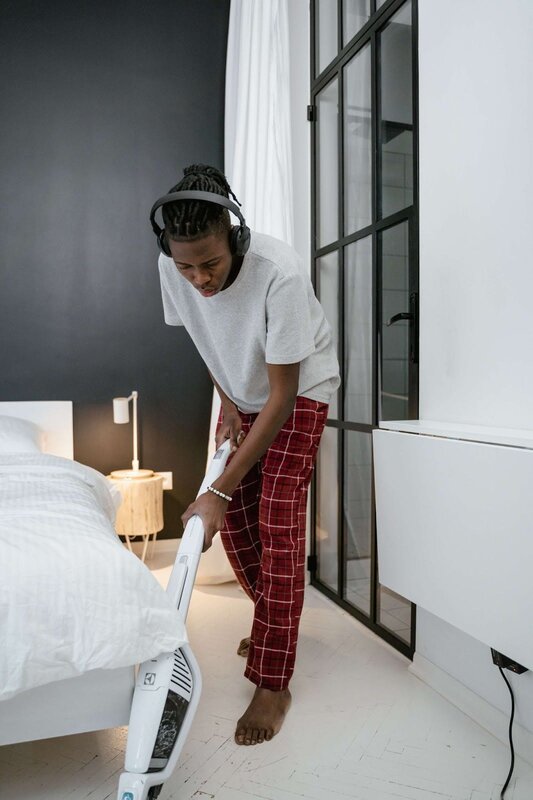 Photo by MART PRODUCTION via Pexels
When we're discussing the question of "can autistic adults live independently," we have to consider what skills an individual has. It's essential for anyone living independently, including autistic adults, to have skills that are conducive to health and safety, considering so many factors are involved, like dating, nutrition, schedules, and more.
Core independent living skills include:
Communication
Self-help
Personal care
Problem-solving
Self-awareness
Job skills (if the individual is responsible for their own finances)
Money management
Driving
If your child is lacking in any of these areas, consider spending focused time with them regularly before they transition into independent living. Their caretakers can help with this, or you can work with a group or therapists that specialize in the specific skill(s). Find recreation and community activities in your area here.
Housing Options for Autistic Adults
Various living situations are available to autistic adults, not just living alone or at home.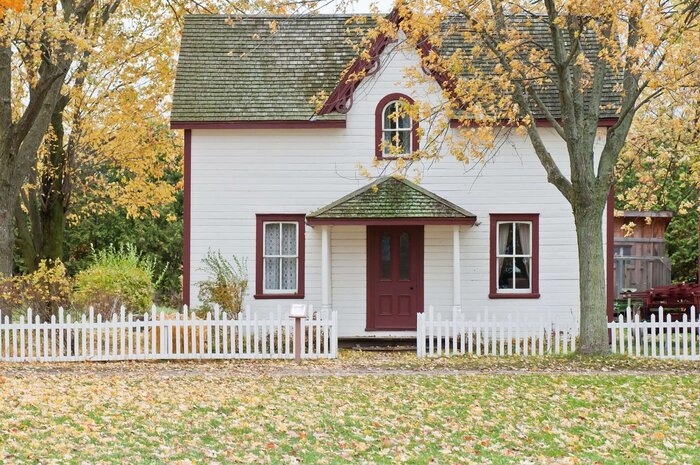 Photo by Scott Webb on Unsplash
Here are some of the most common housing options for autistic adults:
Living at home with just the support of family (not the best option)
Living at home with the help of support from therapists and coaches
Living independently or with roommates in a place that is within a couple of miles of the family so that there can be regular support
Living entirely independently but finding support tools that work for that person
Transition to adulthood programs — some examples include Chapel Haven Schleifer Center, Beacon Transitions, e3Tranitions, and First Place AZ
Group home, which offers 24/7 support for people with more profound disabilities
Supportive communities that offer lifelong plans — some examples include SOSCareSC (Oak Tree Farm), 29 Acres, ARC of Jacksonville, and Luna Azul
For more information about housing for autistic adults, check out Autism Housing Network.
Can Autistic Adults Live Alone? Deciding What's Best
With various possibilities for housing situations for people with autism spectrum disorder, it can be challenging to decide what's best. It's important to include your child when making this decision and respect their opinion while also guiding them and doing what works well for all parties.
Here are some questions to consider when choosing a housing and living situation for an autistic adult:
What neighborhoods or parts of town do we like?
What kind of house do we want?
What skills need to be improved?
What areas need support?
What level of support is necessary, and how often?
How are housing and support going to be paid for?
Find out here what public and private funding options are available in your state for housing.
Resources to Support Autistic Adults Living Independently
Along with the resources shared above, there's valuable technology availability, making it easier for autistic adults to live independently.
SimplyHome
SimplyHome designs and installs technology solutions in homes that empower individuals to live independently while helping to ensure safety and communication.
Sensor-based systems by SimplyHome help address concerns related to cooking safety, medication adherence, and risk of falling or wandering. Best of all, caregivers are notified only when they're needed to promote the highest level of independence possible for the person with disabilities.
NFlyte
   NFlyte App
NFlyte is a platform designed specifically for adults with autism or other developmental disabilities. It fosters independent living by providing a central location for managing daily activities while allowing families and supports to stay connected and make modifications remotely.
With NFlyte, caretakers can stay informed about their child's progress by looking at uploaded photos of daily living accomplishments, completed living skills, and a success-tracking scorecard.
Along with the current daily schedule, mood tracking, and success scorecard features, NFlyte's long-term vision is to become a multi-purpose platform that also includes money management support, practical online life lessons, and an online community.
Related read: What is NFlyte? An Introduction